Art & Vinyl
February 27, 2018 - Taylor Dafoe
(Pictured Right: Joan Miró, Quan L'aigua Es Queixa (1979). Courtesy of Fraenkel Gallery, San Francisco)
Since vinyl records first began appearing in paper sleeves in the late 1930s, the album cover has become a unique artistic medium all its own. Many of history's greatest records are synonymous with the artworks in which they are encased—think of Robert Mapplethorpe's confrontational image of Patti Smith on the cover of her debut record Horses, for example, or Jeff Koons's garish graphic for Lady Gaga's ARTPOP.
But it might come as a surprise to discover who the artists are behind many of this past century's album covers. Did you know that Richard Hamiltonmade the minimal cover for the Beatles's White Album? Or that Salvador Dalí designed a sleeve for Jackie Gleason's Lonesome Echo LP? Or that, long before he put a banana on the front of the Velvet Underground's iconic first album, or in the jeans of the Rolling Stones's Sticky Fingers, Andy Warhol created work for a little-known record of a CBS Radio Series broadcast?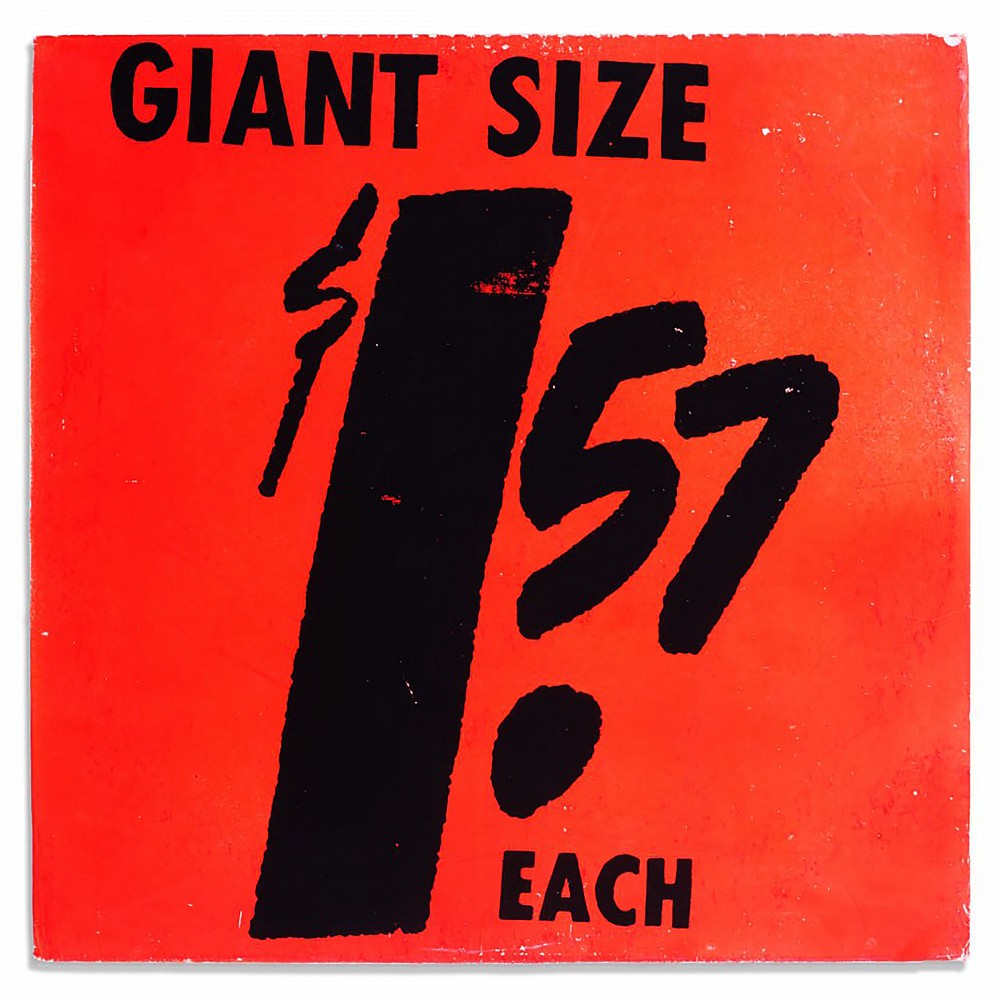 Jim Dine and Andy Warhol, Catalogue and Record of Interviews for The Popular Image exhibition at The Washington Gallery of Modern Art (1963). © 2017 Andy Warhol Foundation / ARS, NY. Courtesy of Fraenkel Gallery, San Francisco.
With his exhibition "Art & Vinyl: Artists and the Record Album from Picasso to the Present," on view now at Fraenkel Gallery in San Francisco, curator Antoine de Beaupré collected album covers—from the most iconic to the most obscure—to demonstrate the extent to which art and music have mingled over the past 75 years.
De Beaupré is a publisher and founder of the rare bookshop Librarie 213 in Paris. The seeds of "Art & Vinyl" formed a decade ago, when he decided to do a deep dive into his own record collection, which includes more than 15,000 albums.
"I literally rediscovered my collection when I started to look at who did the covers," De Beaupré tells artnet News. "This was the first step."
The next was to branch out to local record stores, but he exhausted that resource quickly too.
"At some point, the record digging wasn't satisfying because some of the records are extremely rare," de Beaupré says. "Where would you find an original silkscreen LP cover in an edition of 75 copies and signed by Andy Warhol or a Gerhard Richter original oil painting on the LP? Not at a flea market! You have to learn how to hunt them. Auctions, art dealers, rare book dealers, collectors, etc. It sometimes took me years to find a record after I had identified it."
Wolfgang Tillmans, 2016/1986 EP (2016). © 2017 Wolfgang Tillmans. Courtesy of Fraenkel Gallery, San Francisco.
De Beaupré chose to narrow the scope of his search to album covers for which the artist had produced an original work. The exhibition begins in 1949, with a Picasso drawing of a dove that was printed directly onto the surface of Paul Robeson's Songs of Peace, and ends in 2017, with a picture of taxidermied animals created by Sophie Calle for the French singer-songwriter Albin de la Simone.
When all was said and done, De Beaupré tracked down hundreds of records. (Amazingly, he was able to get his hands on all but one—by Nam June Paik.) Of those, more than 100 are included in the exhibition at Fraenkel Gallery, providing an extensive, concrete look into the history of artist-made album covers.
However, the show's supplementary book, Art & Vinyl, steals the show, with more than 200 albums included, making it perhaps the most comprehensive survey of original album artworks ever printed.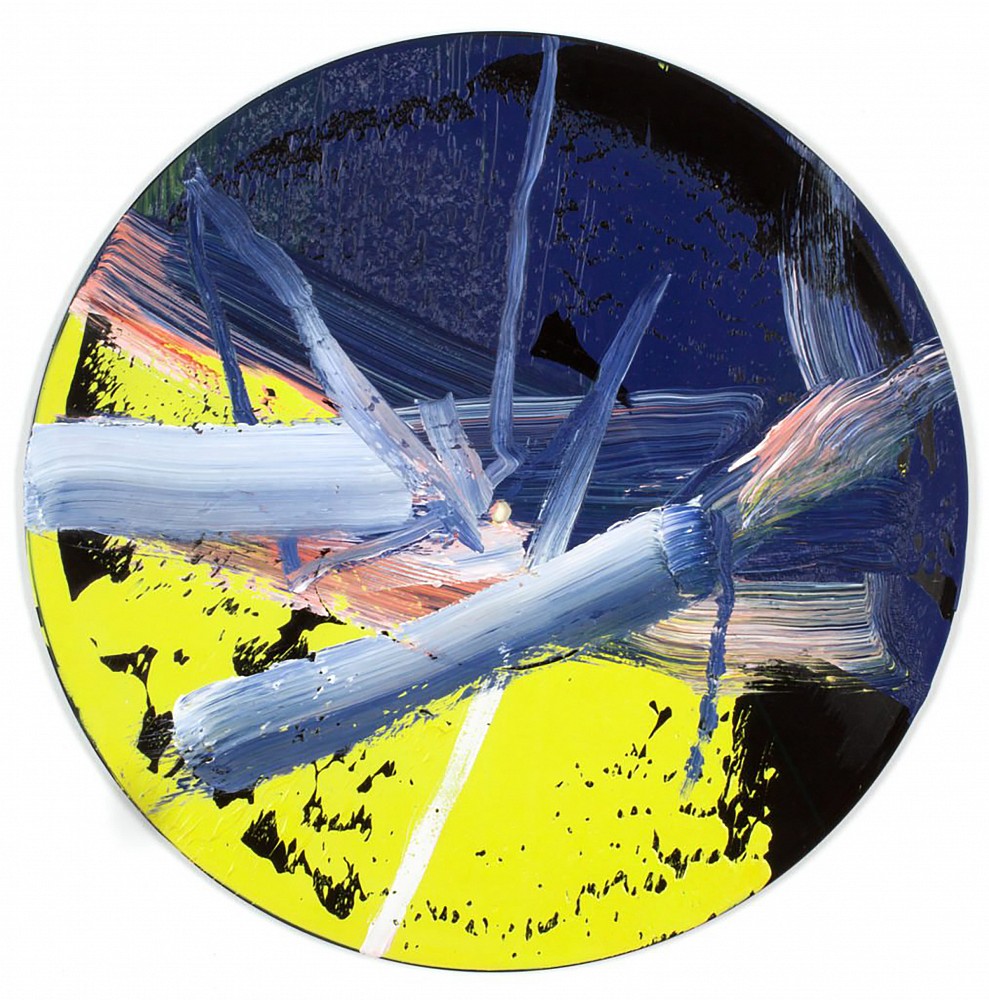 Gerhard Richter, Goldberg Variations (1984). © Gerhard Richter. Courtesy of Fraenkel Gallery, San Francisco.
It reveals a number of surprises: Andy Warhol, Keith Haring, and Dieter Rothvie for the most cover designs. Some are matches made in heaven, such as a Sol Lewitt series of line drawings that accompany the six records of Philip Glass's landmark Music in Twelve Parts. Or there's Fred Tomaselli's trippy illustration for the jam band Phish and Nobuyoshi Araki's blue-tinged headshots of Björk.
Others are a little more surprising: a Jeff Wall photograph for an Iggy Pop album, for instance, and a Lee Friedlander portrait of Miles Davis. Robert Rauschenberg pushed the boundaries of packaging with his collaged, transparent cases for a limited edition of the Talking Heads's Speaking in Tongues. Gerhard Richter, meanwhile, hand painted covers of an edition of Glenn Gould's Bach: The Goldberg Variations.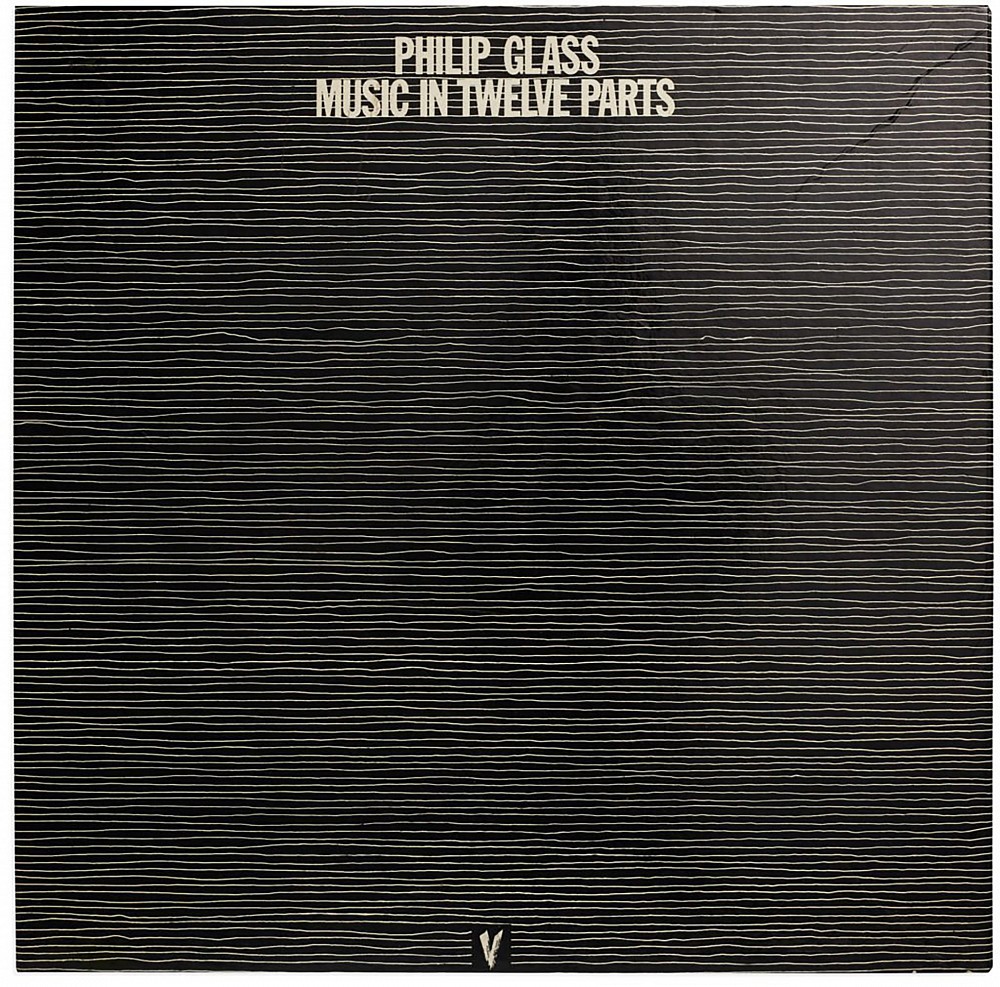 Sol LeWitt, Music in Twelve Parts by Philip Glass (1988). © 2017 Sol LeWitt/Artists Rights Society (ARS), New York. Courtesy of Fraenkel Gallery, San Francisco.
"In the future, there will be experts for record auctions," De Beaupré predicts. "Why would some art collectors or museums denigrate albums? They are artworks themselves. There is no reason they shouldn't be collected in the same way we collect art."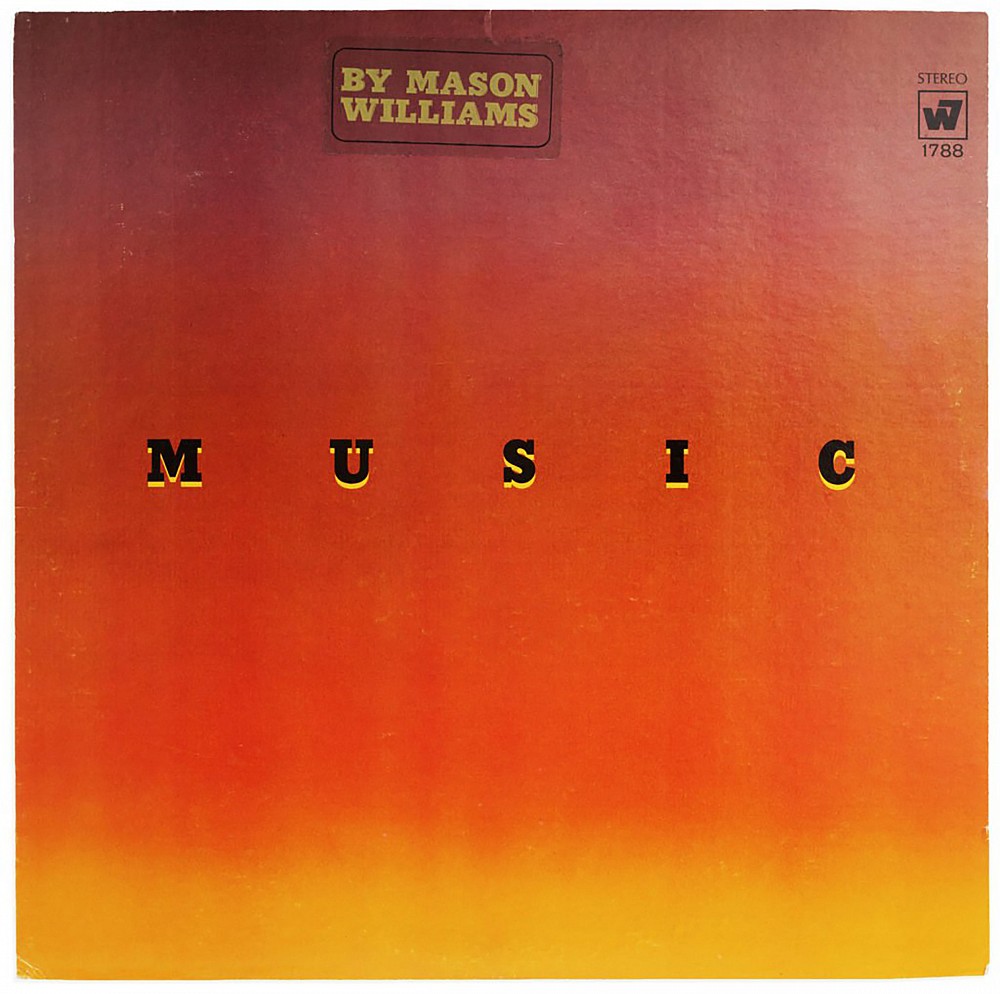 Ed Ruscha, Music by Mason Williams (1969). Courtesy of Fraenkel Gallery, San Francisco.
Currently Available for Sale at Kodner Gallery:
Ernest Tino Trova (American 1927-2009), "Molly Ann", Oil on Board, 44 1/2 x 20 inches
Original Arwork Illustrated on the Album Cover of "Webster Young Plays the Miles Davis Songbook"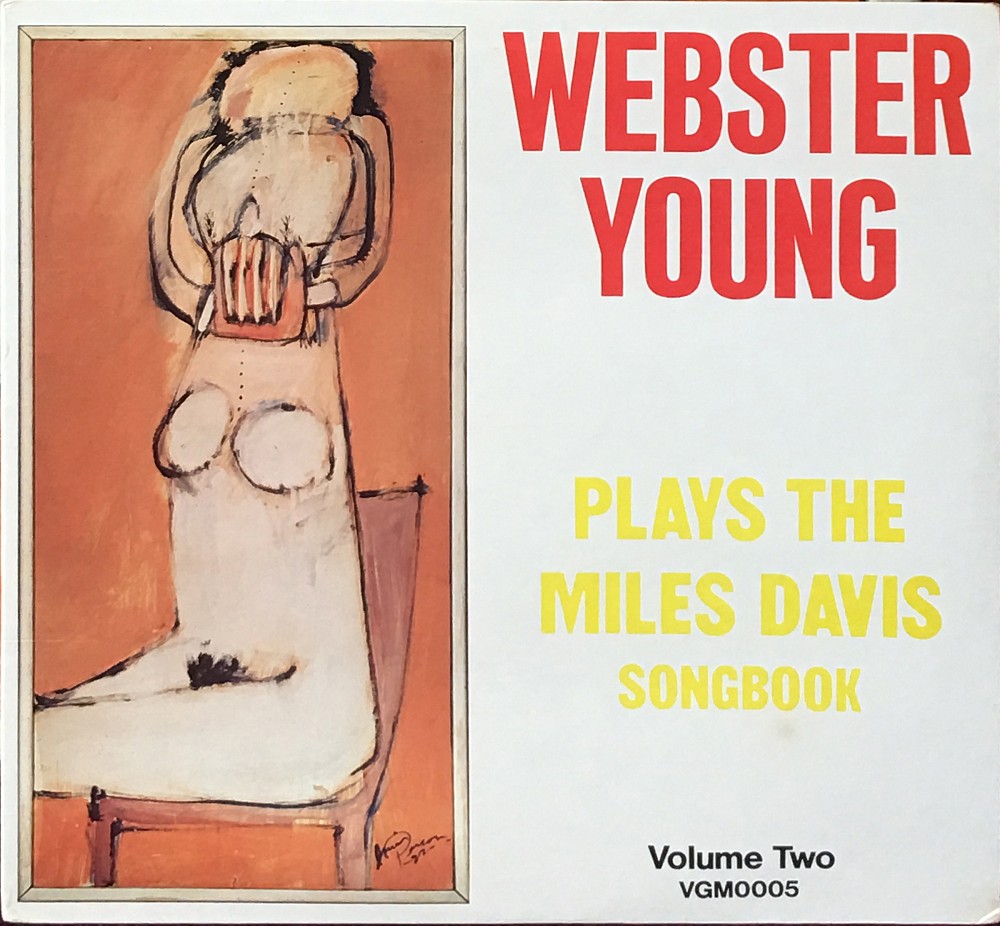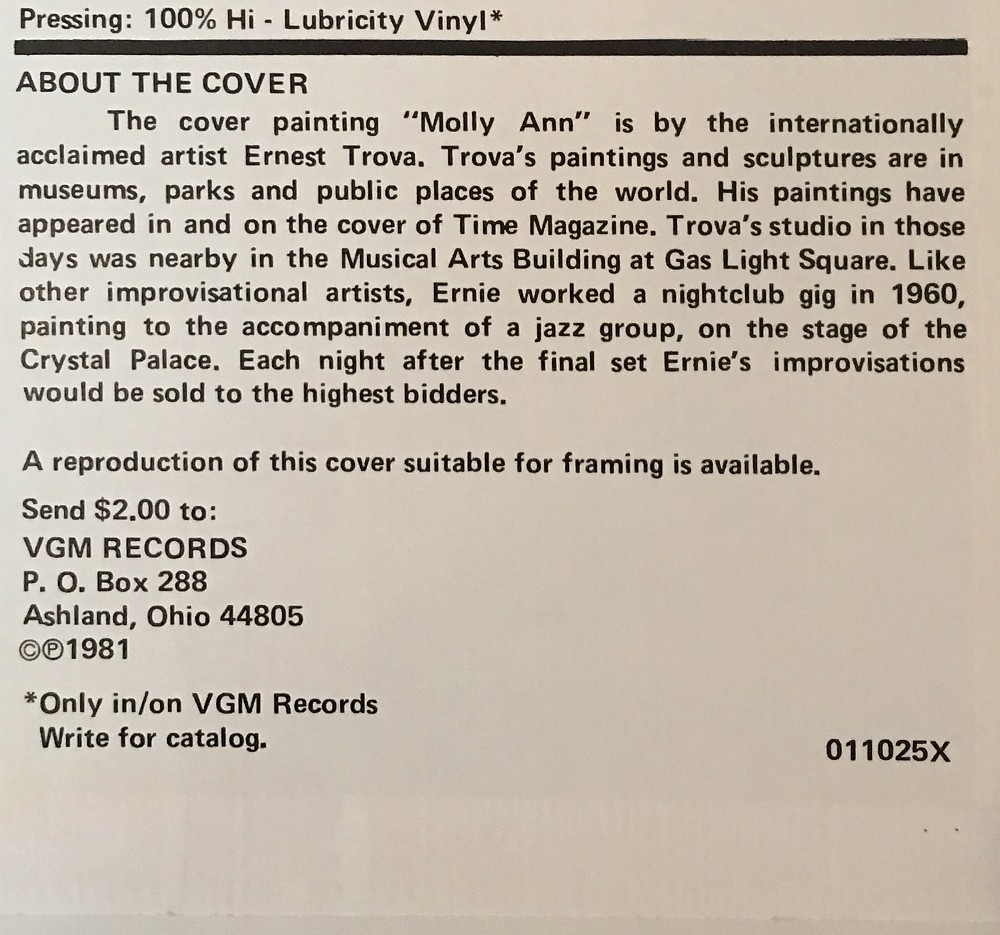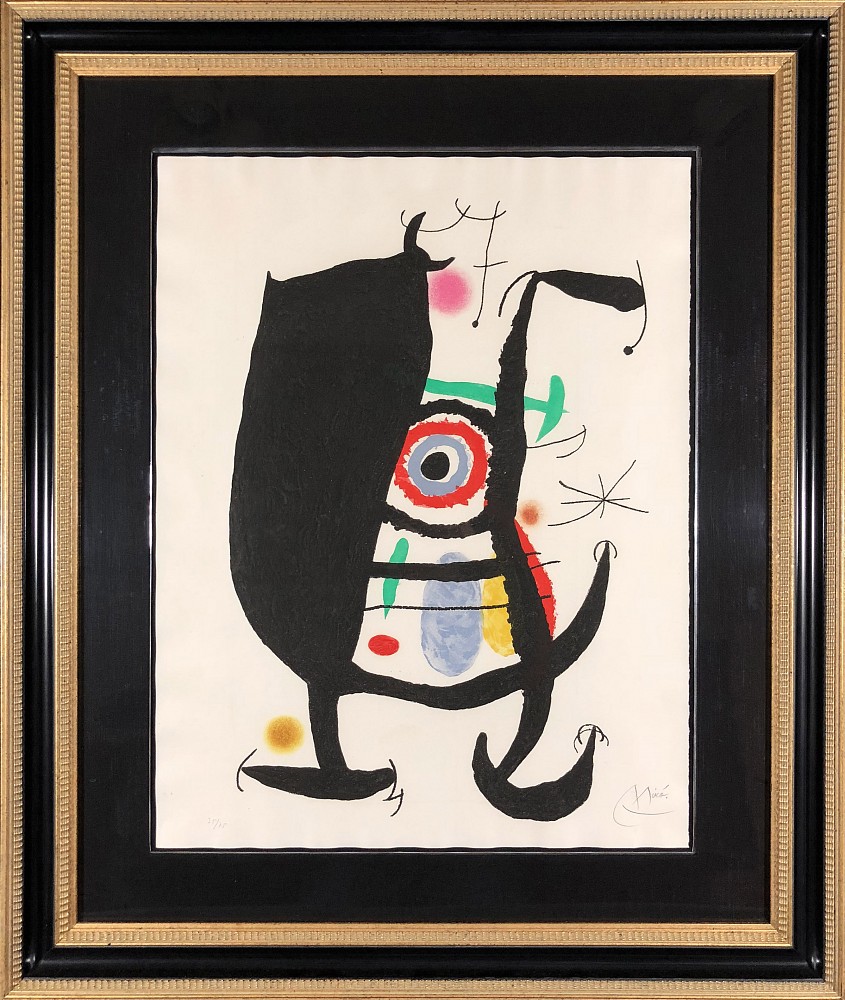 Joan Miro (Spanish 1893-1983), "L'inhibe", Mixed Media (Etching, Aquatint and Carborundum, 27 x 21 1/4 inches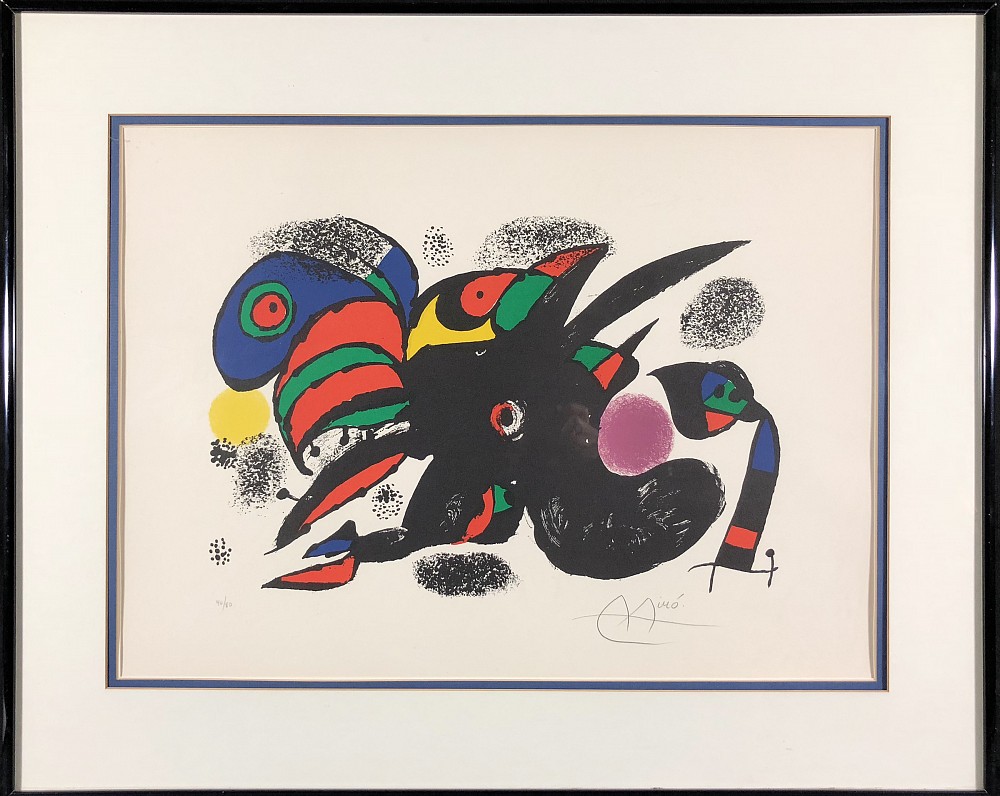 Joan Miro (Spanish 1893-1983), "Deuxieme Siecle", Color Lithograph, 17 x 23 inches
Back to News